1

Upload Photo

2

Confirm Design

3

Customization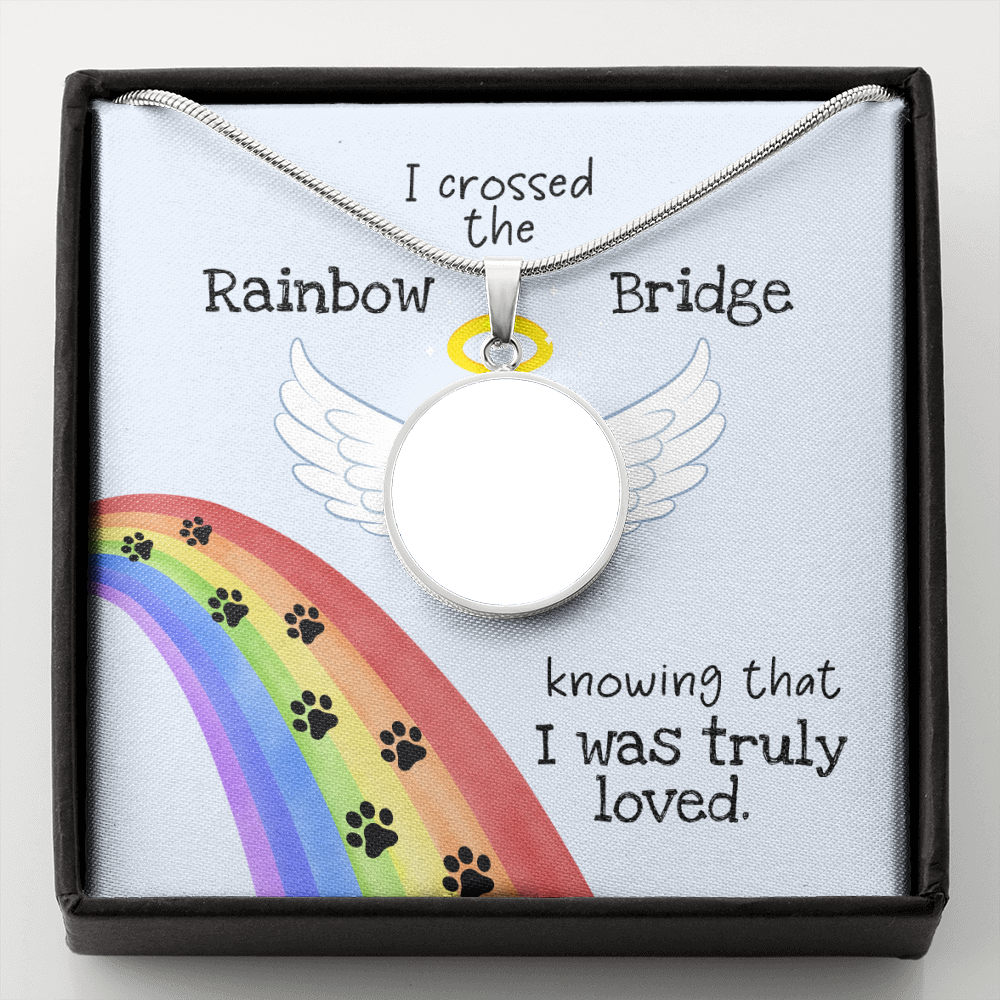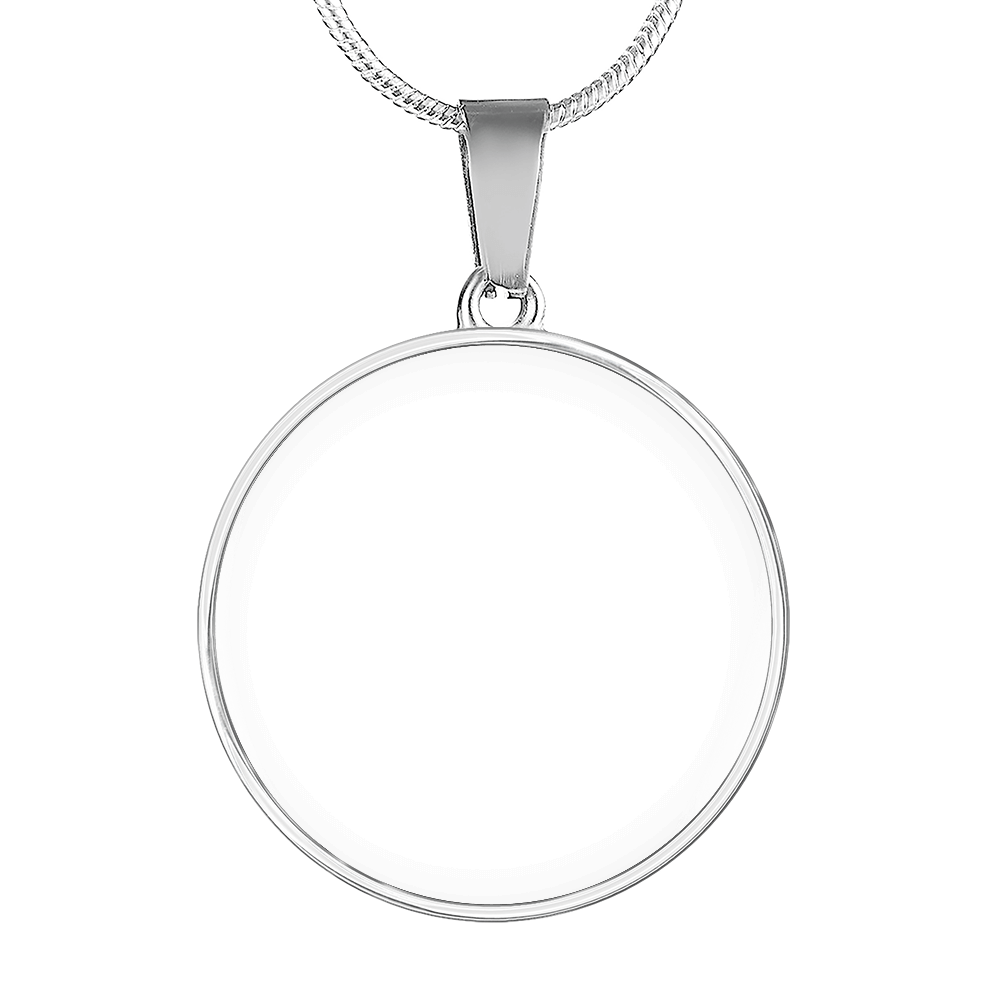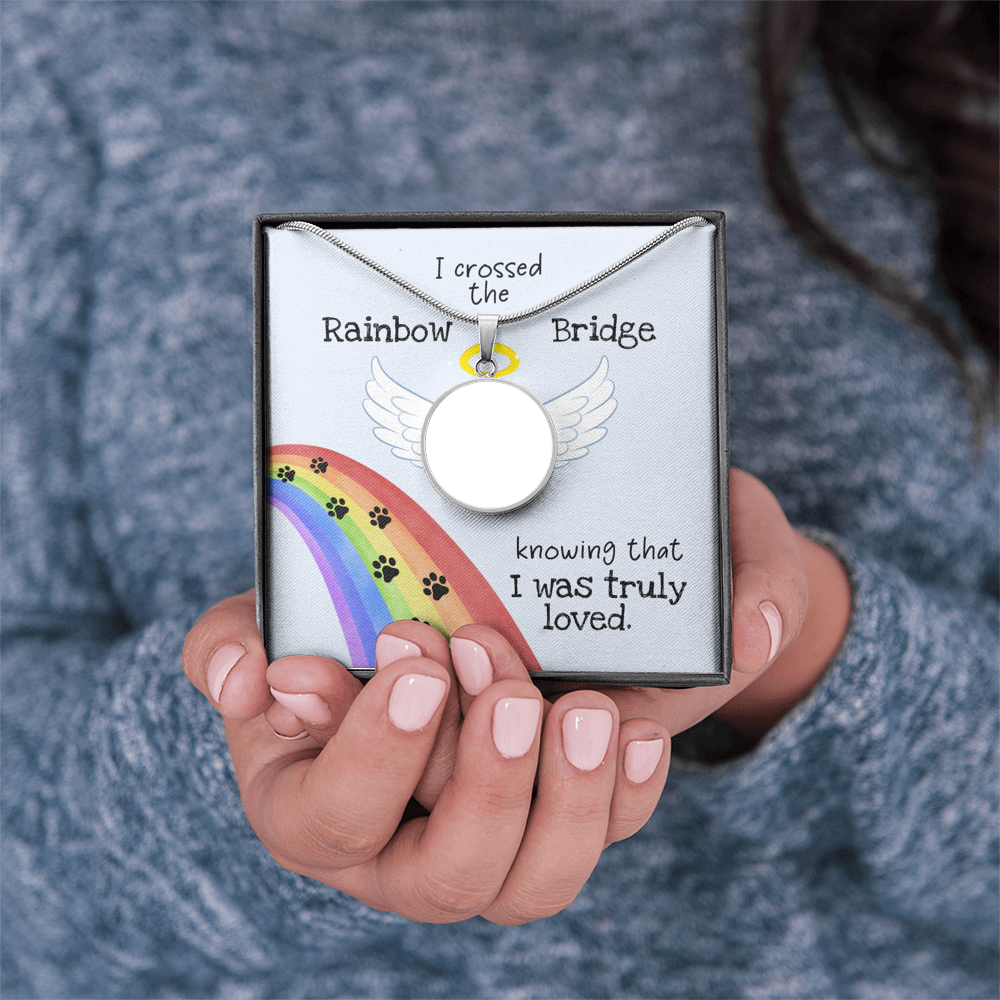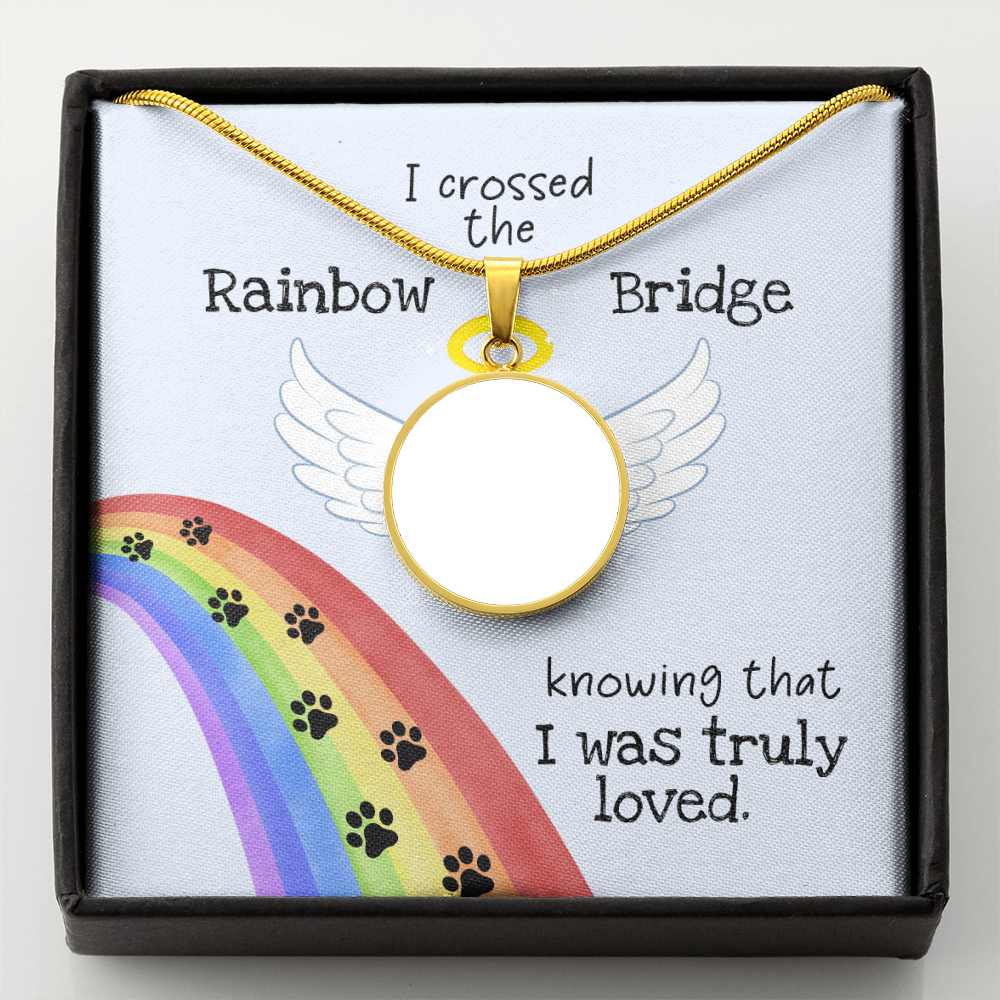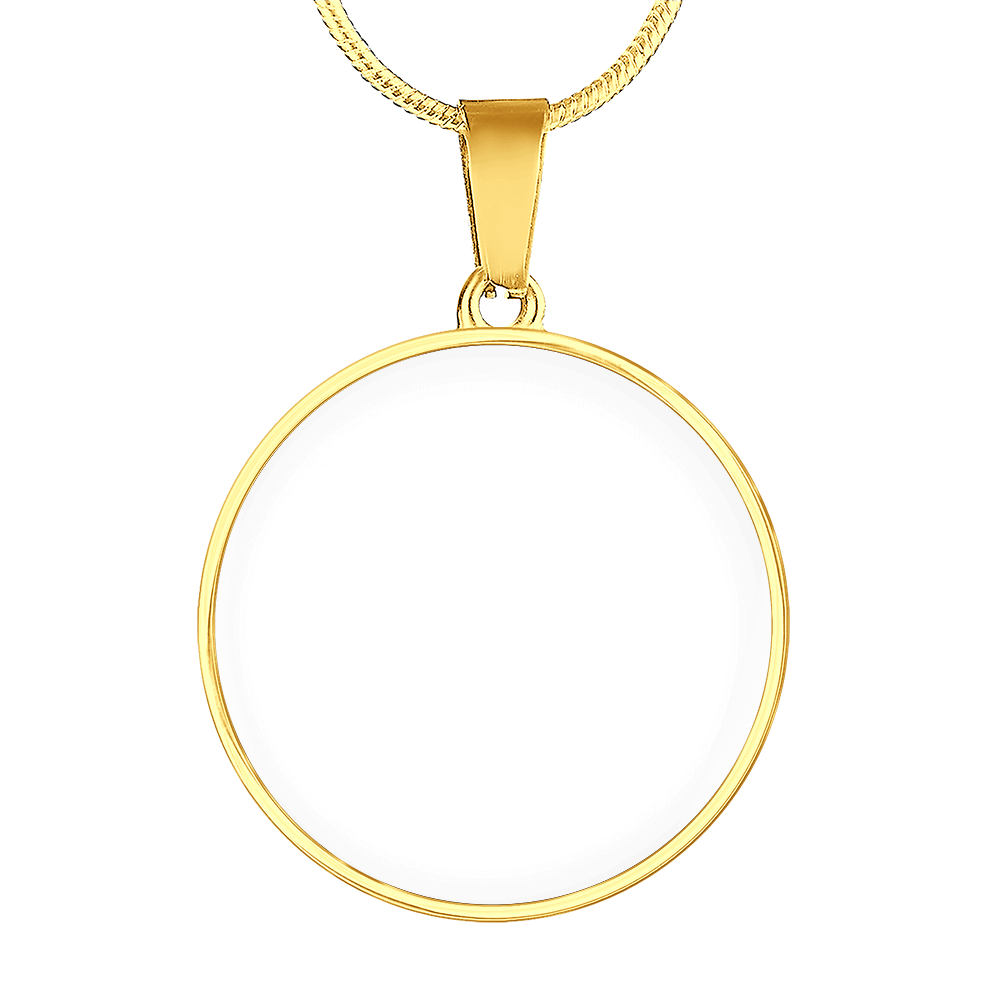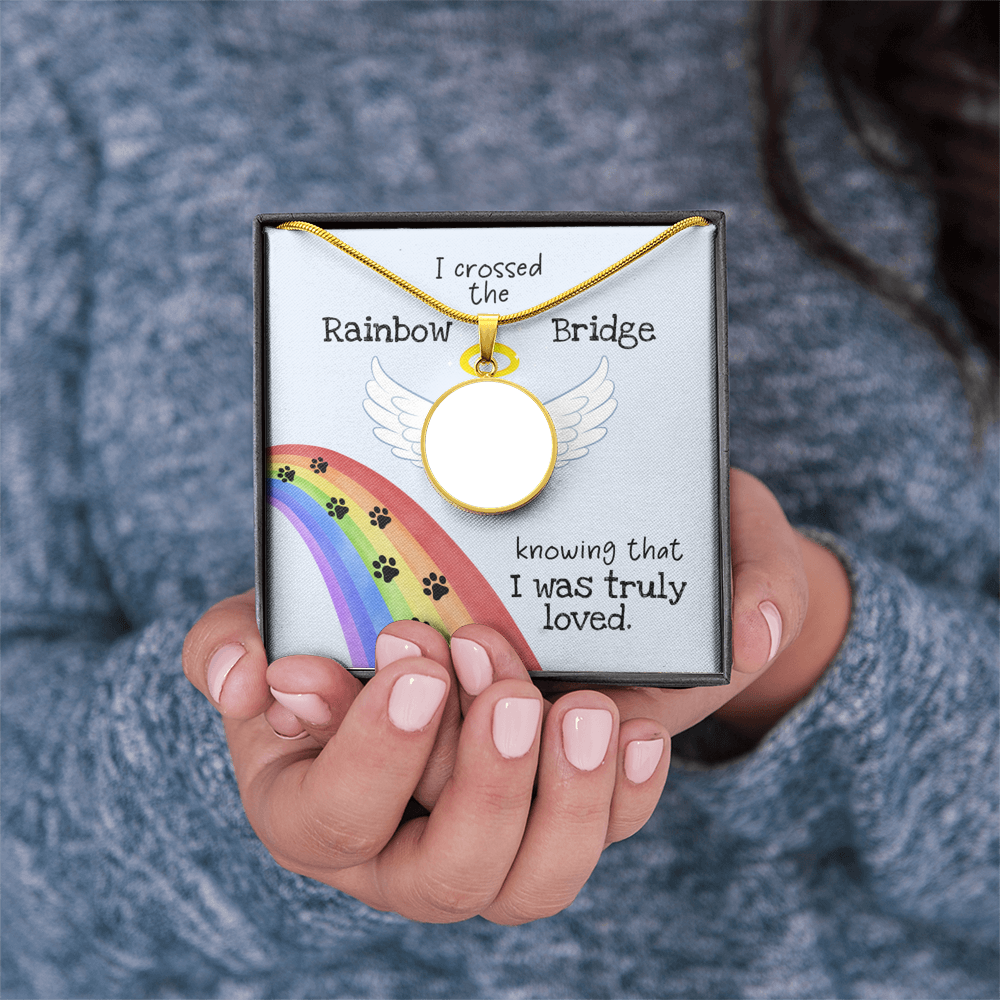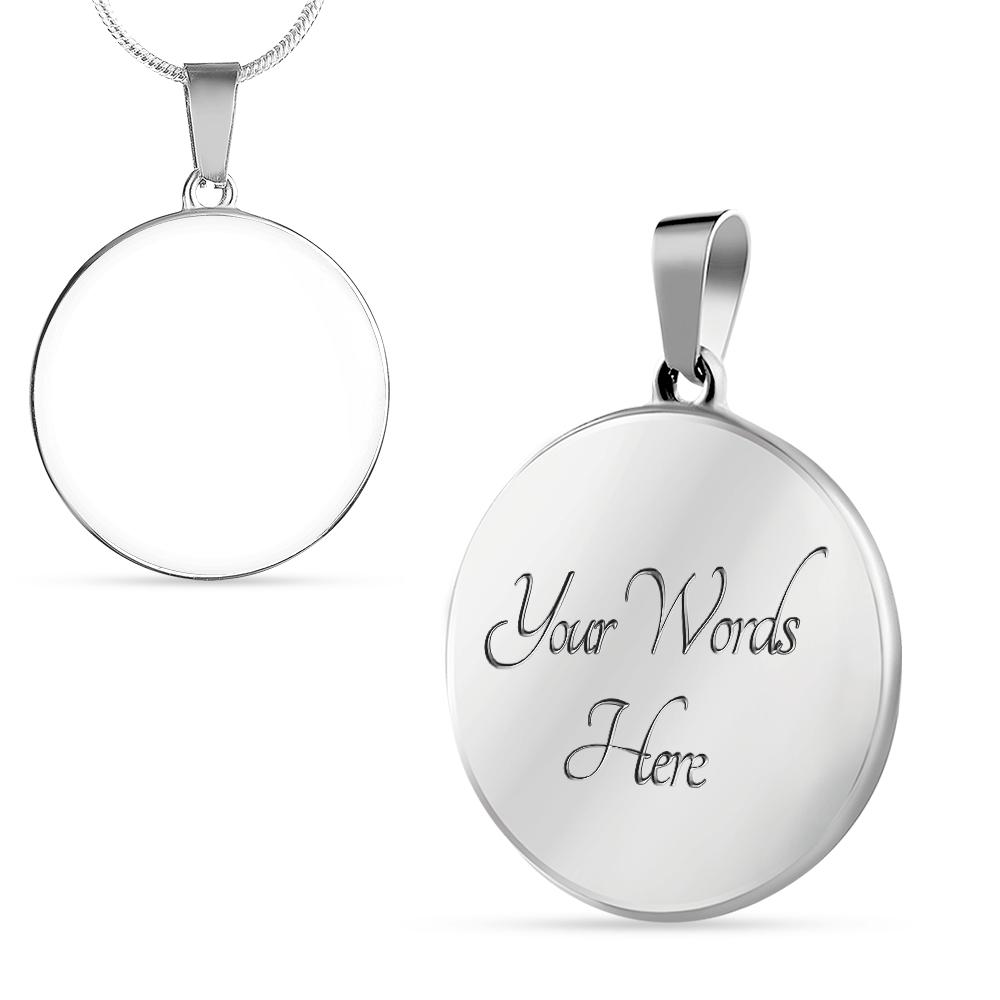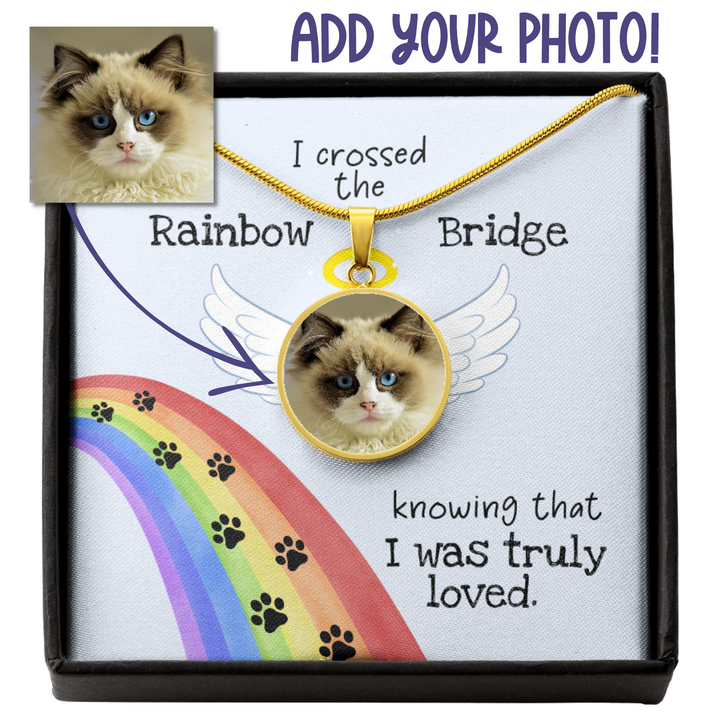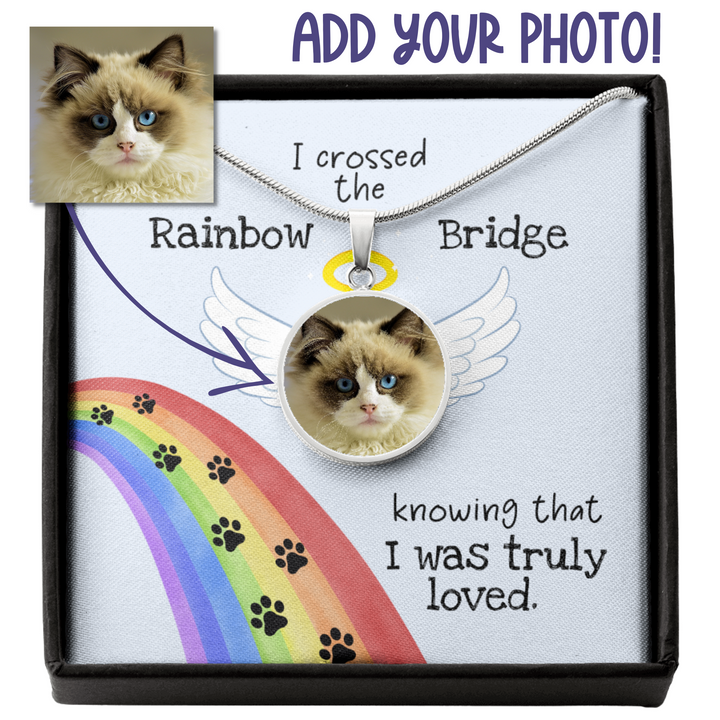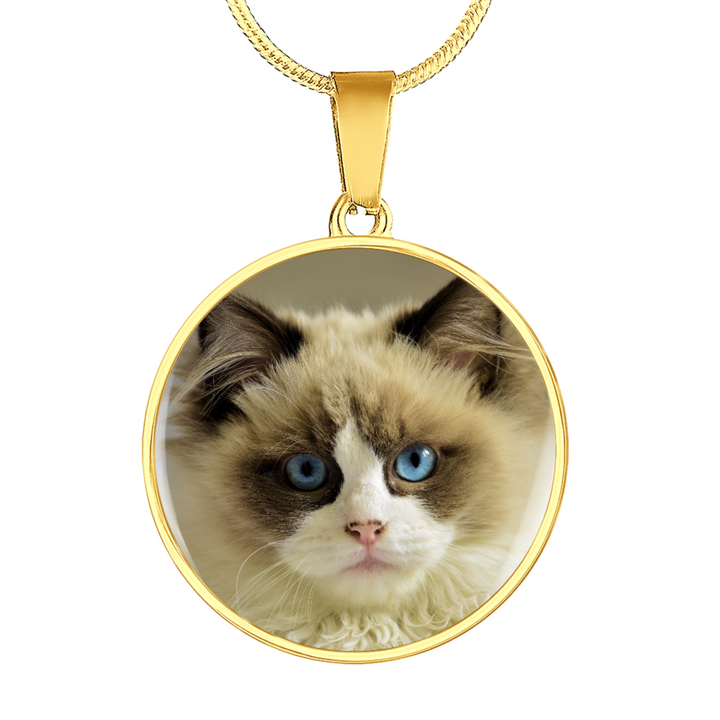 Drag or pinch with fingers to adjust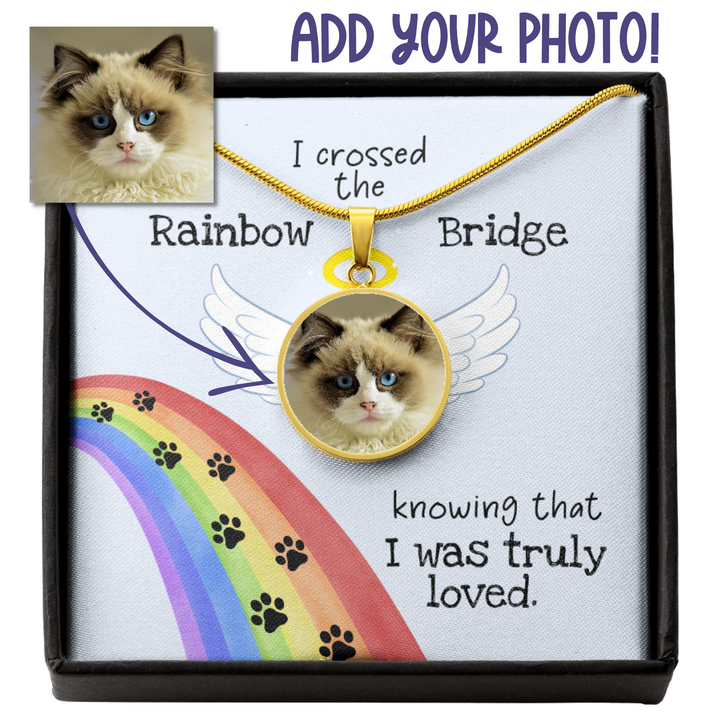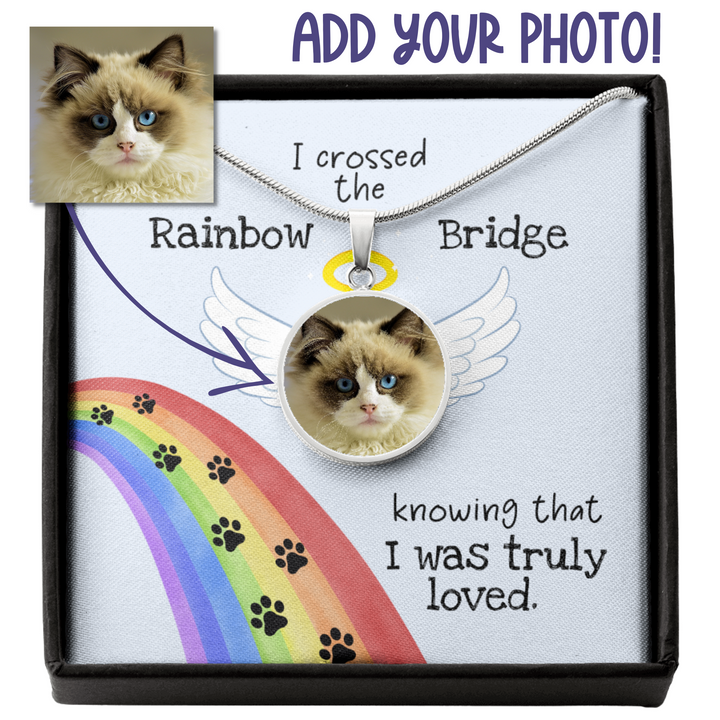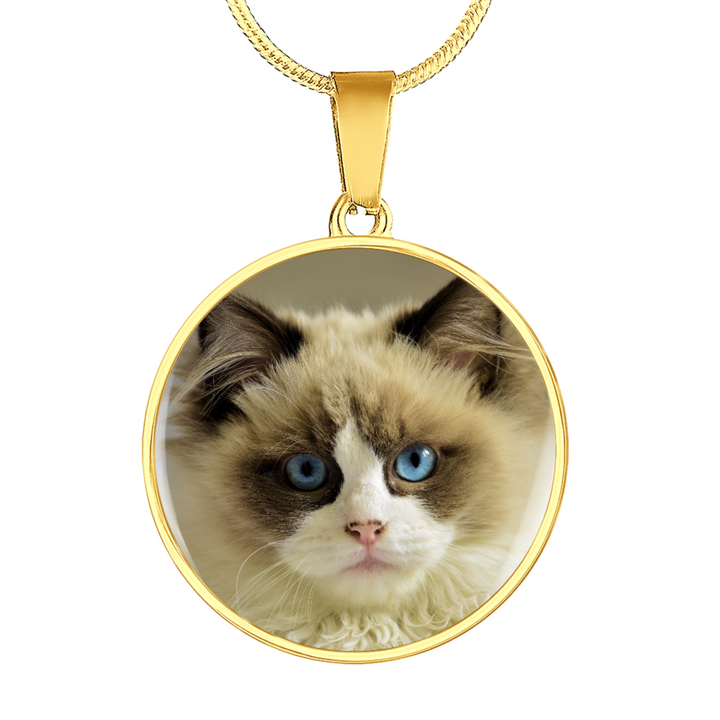 Our pets are part of the family, so when one crosses the rainbow bridge, they leave behind a void that can never be filled. This beautiful Cat Memorial Pendant Necklace is the perfect way to remember your pet and feel connected to them even after they're gone.  
The pendant includes a photo of your cherished cat sealed with a shatterproof liquid glass coating to ensure longevity. Personalize the bracelet further by engraving a special message on the back of the pendant.
CIRCLE PENDANT NECKLACE DETAILS:
♡ Our Patent-Pending Jewelry is Made of High Quality Surgical Steel with a Shatterproof Liquid Glass Coating and 18k Gold Finish Option.
♡ Our Jewelry is Personalized in the U.S.A by Awesome Working Moms Just Like Yours! We hire and train working mothers and pay a living wage. We are proud to support strong communities and keep jobs in America! This Jewelry Item Is the Perfect Keepsake! Whether for Yourself or a Loved One.
♡ PREMIUM HARD COAT Provides Crisp & Vibrant Color Reproduction and Ensures Design will Last for Years.
♡ CUSTOM ENGRAVING IS AVAILABLE. Why not engrave a special message on the back of the pendant?

DIMENSIONS:
♡ ADJUSTABLE NECKLACE LENGTH: 18-22" (45-56 cm)
♡ CIRCLE PENDANT: 24 mm x 24 mm

♡ 100% HAPPINESS GUARANTEE: If You're Not 100% Satisfied with Your Purchase for Any Reason, Please Contact Us and We Will Make It Right. Your Satisfaction is Our Ultimate Goal.

PLEASE NOTE: This necklace is made to order, especially for you. Please allow 5-7 days for production time and 5-7 business days for shipping within the USA. Please allow 10-14 business days for shipping to Canada and 15-30 business days for international shipping.
Unique, one-of-a-kind gift

NOT SOLD in stores

USA: 2-8 Business Days
Hurry! We Sell Out Frequently
Description
Surprise someone you love with this unique and elegant jewelry item 🎁.
We say "UNIQUE" because each piece is different when you provide your photo.
This hand-crafted piece will never fade and is built to last!
Specifics
Made in Florida and Amsterdam
316 Steel or 18k Gold Finish
Adjustable Necklace Chain Measures 18"-22"
Water-Resistant
Delivery
Each piece is 100% custom hand-made to order in only 3-5 business days!
Hurry! We Sell Out Frequently
Unique, one-of-a-kind gift

NOT SOLD in stores

USA: 2-8 Business Days
Each item is handcrafted and assembled with love just for you and your loved one. Due to this, please allow 2 - 5 business days for your order to ship.
Once shipped, you can expect delivery within:
USA: 2 - 5 Business Days w/ Standard (1 - 3 Business Days w/ Expedited)
Canada: 5 - 10 Business Days
UK & EU: 3 - 7 Business Days
Australia & New Zealand: 8 - 20 Business Days
Rest of the World: 5 - 10 Business Days
Our pets are part of the family, so when one crosses the rainbow bridge, they leave behind a void that can never be filled. This beautiful Cat Memorial Pendant Necklace is the perfect way to remember your pet and feel connected to them even after they're gone.  

The pendant includes a photo of your cherished cat sealed with a shatterproof liquid glass coating to ensure longevity. Personalize the bracelet further by engraving a special message on the back of the pendant.

CIRCLE PENDANT NECKLACE DETAILS:
♡ Our Patent-Pending Jewelry is Made of High Quality Surgical Steel with a Shatterproof Liquid Glass Coating and 18k Gold Finish Option.
♡ Our Jewelry is Personalized in the U.S.A by Awesome Working Moms Just Like Yours! We hire and train working mothers and pay a living wage. We are proud to support strong communities and keep jobs in America! This Jewelry Item Is the Perfect Keepsake! Whether for Yourself or a Loved One.
♡ PREMIUM HARD COAT Provides Crisp & Vibrant Color Reproduction and Ensures Design will Last for Years.
♡ CUSTOM ENGRAVING IS AVAILABLE. Why not engrave a special message on the back of the pendant?

DIMENSIONS:
♡ ADJUSTABLE NECKLACE LENGTH: 18-22" (45-56 cm)
♡ CIRCLE PENDANT: 24 mm x 24 mm

♡ 100% HAPPINESS GUARANTEE: If You're Not 100% Satisfied with Your Purchase for Any Reason, Please Contact Us and We Will Make It Right. Your Satisfaction is Our Ultimate Goal.

PLEASE NOTE: This necklace is made to order, especially for you. Please allow 5-7 days for production time and 5-7 business days for shipping within the USA. Please allow 10-14 business days for shipping to Canada and 15-30 business days for international shipping.

Each item is handcrafted and assembled with love just for you and your loved one. Due to this, please allow 2 - 5 business days for your order to ship.

Once shipped, you can expect delivery within:

USA: 2 - 5 Business Days w/ Standard (1 - 3 Business Days w/ Expedited)

Canada: 5 - 10 Business Days

UK & EU: 3 - 7 Business Days

Australia & New Zealand: 8 - 20 Business Days

Rest of the World: 5 - 10 Business Days
See what people are saying
about us